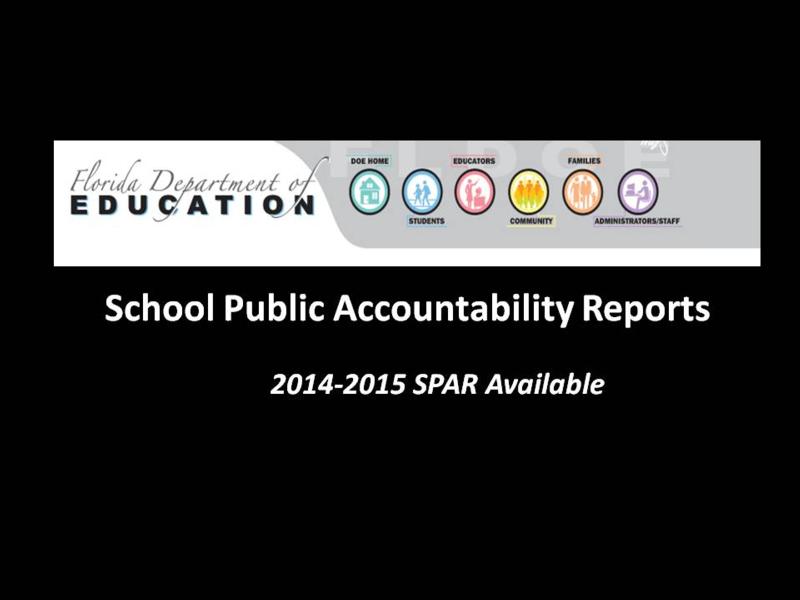 School Public Accountability Reports (SPARs)
The 2014-2015 School Public Accountability Reports (SPARs) are online and available to parents and community members in accordance with Florida State Board of Education Rule 6A-1.09982 entitled Reporting Requirements for School Improvement and Accountability. The Florida Department of Education (FDOE) generated these reports to comply with federal legislation that requires annual report cards on the educational progress of schools.
http://doeweb-prd.doe.state.fl.us/eds/nclbspar/index.cfm
The School Public Accountability Report contains the following data designed to inform parents and the general public about the progress of Florida's public schools:
October Membership
Graduation Rate and Dropout Rate
Postsecondary Follow-Up Data
Student Performance
National Assessment of Educational Progress (NAEP)
International Surveys
Teachers and Staff
Florida School Performance Grade
Please contact the Calhoun County School District Office at 850-674-5927 if you have questions or concerns regarding the 2014-2015 School Accountability Report. Paper copies of this report are also available upon request.